Launch of a tarp tent, new product in the "Undyed" range.
Minimal Editions - Undyed
Forclaz, Decathlon's trekking and travel brand, stands out through its commitment to designing sustainable trekking and travel gear with a reduced environmental impact. The "Undyed" range stands out for its total absence of dyeing in order to reduce its carbon footprint by eliminating this production stage.
To come up with the creative concept, art direction, and content production around a communication concept (digital focus) with a key message: reducing impact thanks to the absence of dye.

The brand was expecting a number of deliverables, the first of which was a Key Visual illustrating the campaign as a whole and available in all formats. Other deliverables included a set of usage photos, a campaign video, and vignettes, as well as AD intentions for various media (press page, social media, landing page).
The main objective was to promote a new product in the minimal edition collection: the new Undyed tarp tent, in keeping with the brand's DNA: sustainable and committed without compromising on quality and technical features.

After exploring several creative avenues, the "undyed definition" concept was chosen. A minimalist design, a double definition ( one taken from the dictionary and the other defined by the brand), an understated photo and a long shot video.

The campaign presented by the agency reflects the fundamental principles and values of both the brand and the collection: minimalism.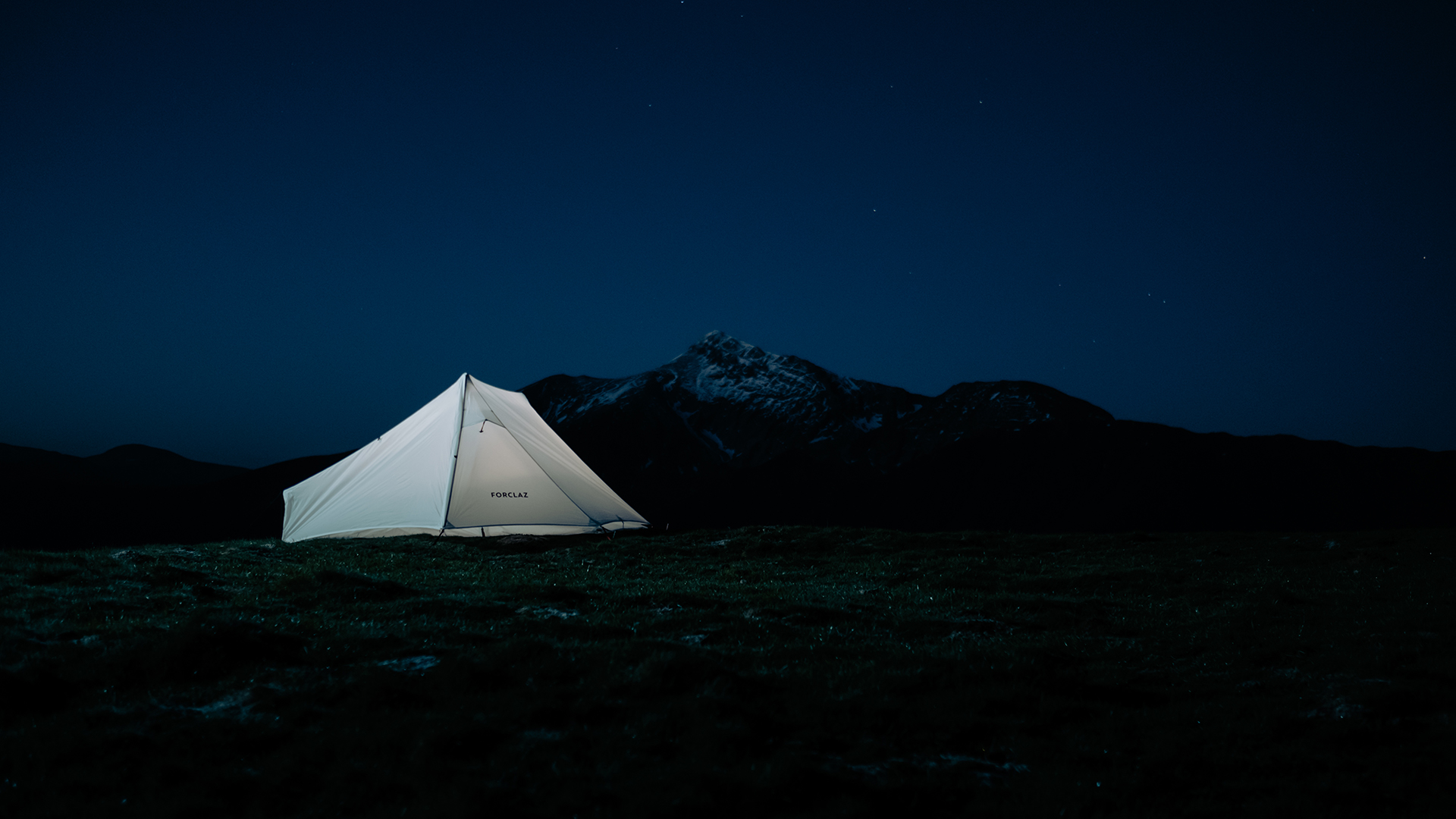 Once the campaign concept was approved, a new challenge arose: organising the photo shooting, which revolved around the three key moments of a bivouac: sunset, starry night, and sunrise.

To meet this challenge, we had to find a location that matched our visual intentions (a headland, with the mountains in the background) while adapting to the weather constraints (no snow for a high-altitude shoot planned for April).

In all, more than 20 potential locations were identified and studied, leading the production teams to shoot in the Basque Country hinterland.