360° campaign to promote a commercial highlight
"Your adventure begins where our paths cross"
As part of its 'Adventure Week' sales campaign, dedicated to its range of adventure bikes, Honda Moto wanted to set up a 360° campaign to highlight its models, with an emphasis on the Transalp.
To celebrate its "Adventure Week", the brand entrusted us with it 360° campaign to highlight its adventure range, as well as the Transalp, the iconic model that will be getting a new look in 2023.

The goal? To tell a simple, powerful, compelling, and emotional story that expresses the fact that Honda Moto Suisse is a partner for the most incredible adventures.
On the programme: public billboards (bus shelters, trams) in various Swiss cantons, digital communication (paid and organic social networks, display, etc.), and a radio ad!

For dealerships: posters, stickers for their windows, banners for their website, and headers for invitation email campaigns.

The first stage of this campaign, and its first challenge, was to come up with a concept that would pick up on the theme of the preceding sales weeks and the foundation previously laid (see Streetview campaign). From there on, it was also necessary to find a claim that would adapt and work in the three languages specific to Switzerland. The result was "Your adventure begins where our paths cross".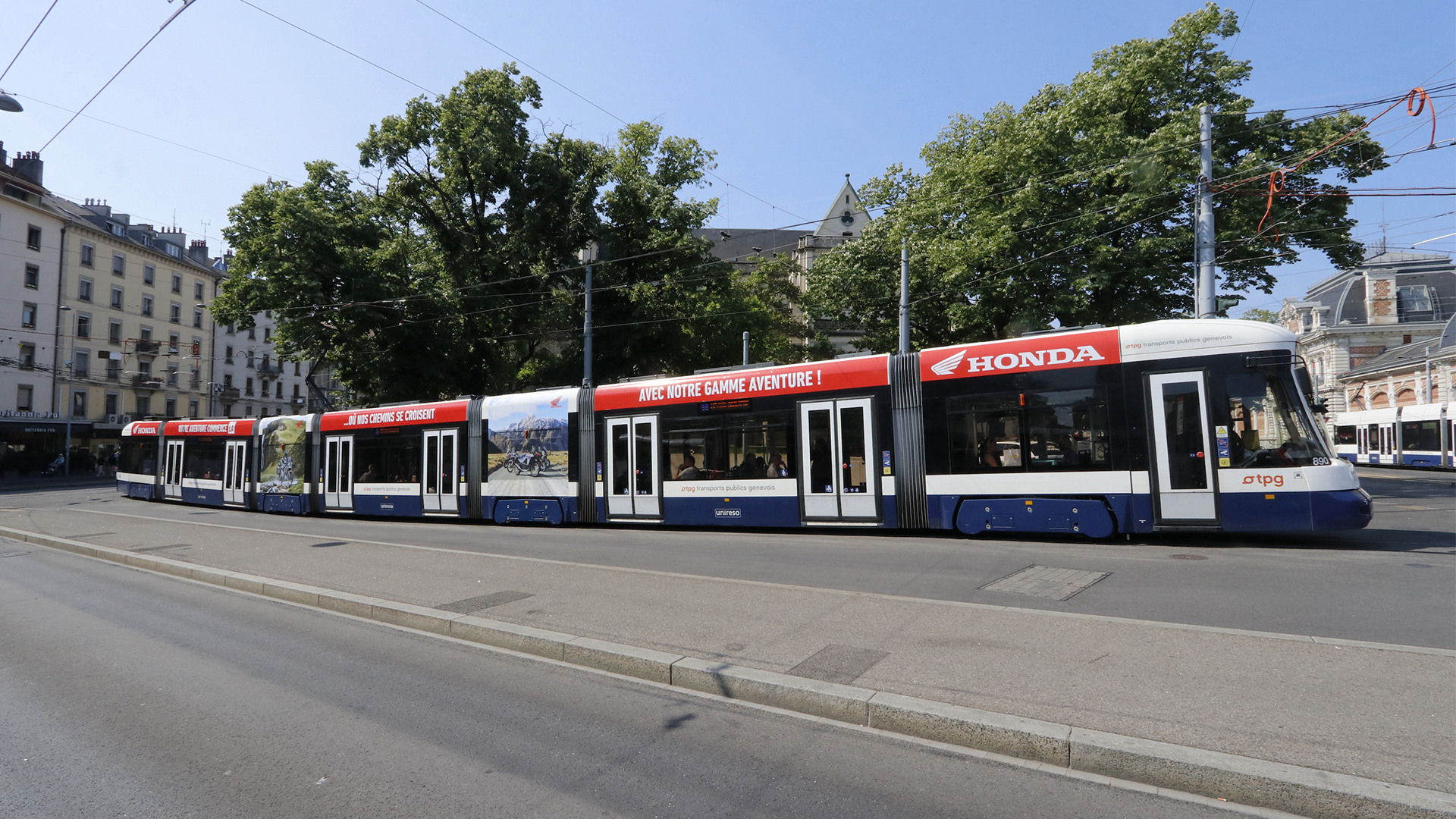 The campaign took place in 3 stages:

- Broadcasting the radio ad in the German-speaking cantons of Switzerland, mainly on Spotify, based on the "Shake Me Ad" model, an ad which asks users to shake their phone to be directed to the website and discover the range.

- Print advertising on trams in Geneva and Zurich, and digital advertising in other French- and German-speaking cantons across Switzerland.

- The digital campaign on various channels: Display, Google Ads, social networks, etc.
Key figures:

- 64 dealerships

- 100 bus shelter posters (F200L)

- 5 trams to adorn

- 1,258,080 airings (OOH)