A TOUCH OF MODERN LIFESTYLE
The mission was to launch a range of innovative haircare products with the chosen ambassador : Helen Lindes, the ex Miss Spain. The important challenge was to add a touch of modern lifestyle which differs from the existing professional positioning.
For the photoshoot, there was a stability to find between the time and cost of videos and photos in order to fully benefit of Helen's presence. In the creation of How-To, Hero, and unboxing videos a balance of product description, demo, and 3D was needed to keep the lifestyle approach of this product, for how the universe of 'inspiration' is very important.
A bright lifestyle universe was created for such a range of beauty products as well as a handful of videos with more than 255K views on social media across Europe.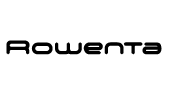 Product launch : video and landing page