Digital campaign to promote a B2B solution and service on the french and swiss markets.
« Facilitating your transformation »
Following the discontinuation of Atlassian's software Server solution in early 2024, Valiantys wanted to highlight its support services for the move to the Cloud.
Valiantys, a long-standing partner and expert in the implementation of Atlassian software (Jira, Trello, etc.), entrusted us with the implementation of its digital campaign to promote the Atlassian Cloud. Valiantys wanted to prove to its customers and prospects that it is the right partner to support them in their migration.

Several types of content were required: from videos to LinkedIn carousels, as well as the writing of email campaigns and the creation of A4 pages and data visualisations. These creations had to respect the Valiantys graphic guidelines and at the same time adapt it to provide vitality while maintaining a good readability of the messages.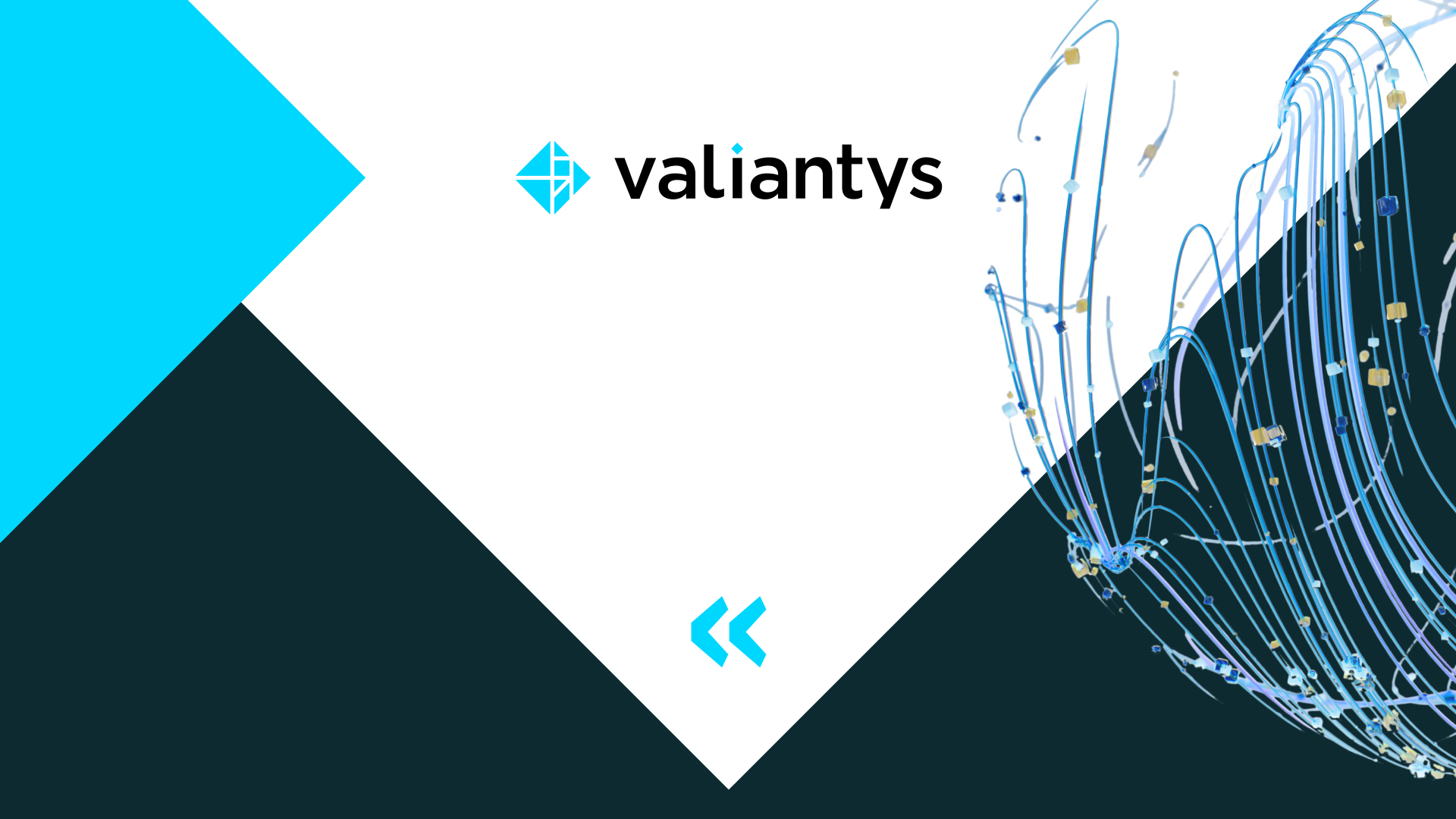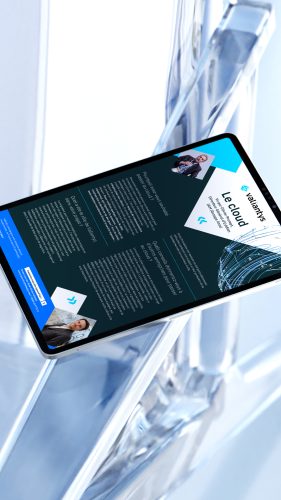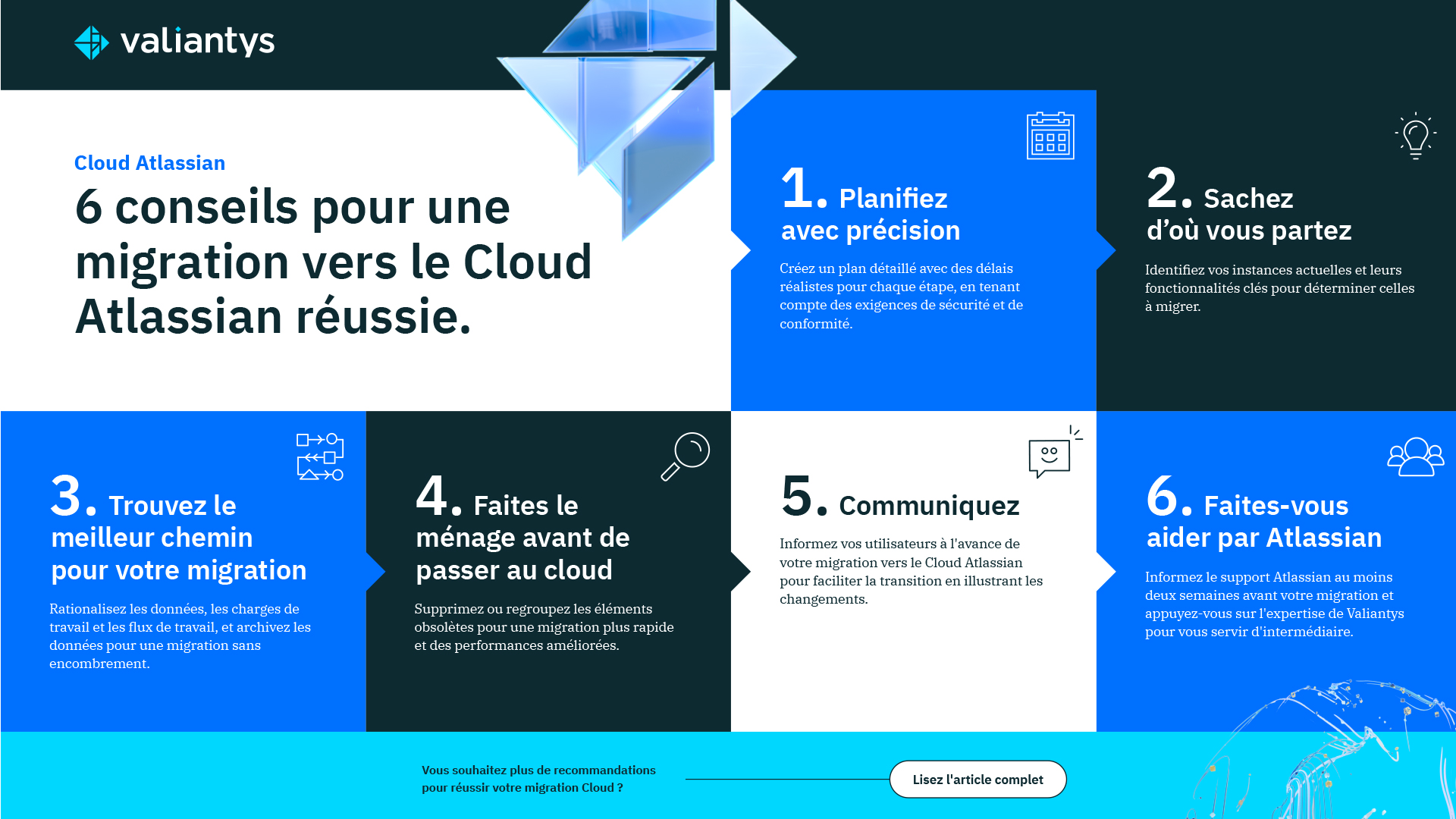 The aim of this campaign was twofold: to promote the Atlassian Cloud to the brand's customers and prospects before the termination of Server services, and to promote Valiantys' services for implementing the migration. All of this in the French and Swiss markets.

Using a strong video testimonial as a basis, five key moments were identified to implement this digital campaign. The complexity lay in the highly technical aspect of the service offered by the BtoB brand. We had to choose the right information to enable everyone to see the advantages of the Cloud and the support offered by the Valiantys teams.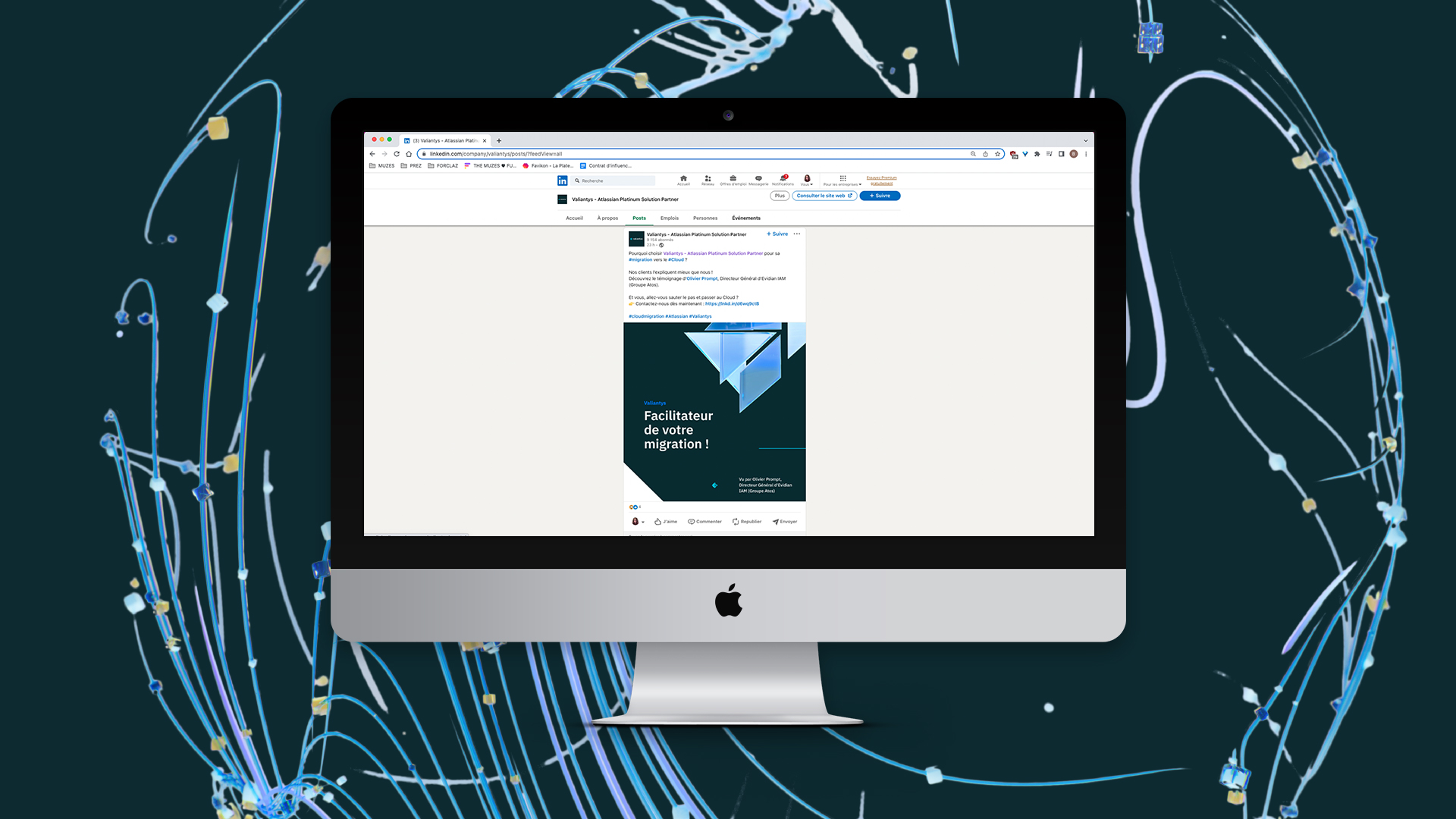 Once we had identified these moments, we were able to embark on the creation of 5 video capsules for LinkedIn, with simplicity and understanding as the key words. These video clips had to convey a clear message in just 30 seconds, while remaining dynamic.

This was followed by other formats: carousels, email banners, A4 pages, email campaigns and data visualisations.
Key figures:

10 video capsules (5 per language)


6 carousels


4 emails


2 headers


2 A4 pages


2 data visualisations