Global rebranding of one of the most creative Haute Horlogerie houses
Roger Dubuis, an ultra-creative House in the Richemont Group, was at a key stage in its development and wanted to succeed by grounding itself to a strong and clear DNA, both in-house and among watch brand enthusiasts.
A house with a history and strong energy: that's what Roger Dubuis was when we first met The MUZES. Based on this observation, the Roger Dubuis and The MUZES teams embarked together on the ambitious task of realigning the planets, defining a brand direction, and articulating a shared vision and DNA.
In order to clarify this vision, we first had to investigate within the company itself. The MUZES team went to interview and gather as much information as possible from the company's key figures in order to better understand who Roger Dubuis was. The objective? To analyse every speech, every sentence, so that every element they brought to the table would echo in a space framed by values on which the team had to put the right words: brand territory. These values and this territory of expression are then reworked so that they can be summed up in a few words, without losing any of their power: this is how the brand signature is born. Much more than just being associated with the logo, it gives breadth and maturity to every action carried out by the company, which will be thought out and conceived through this prism.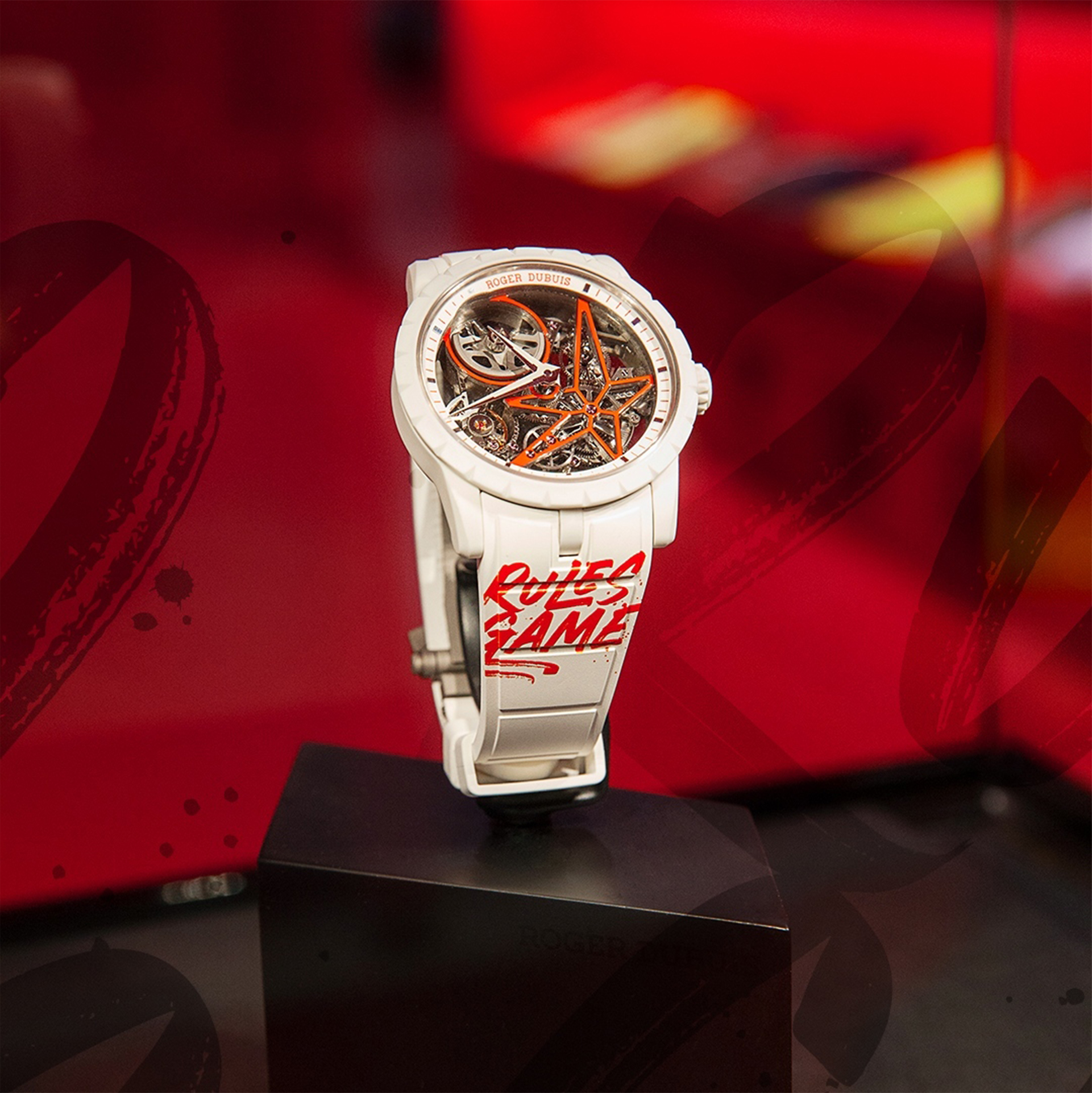 A qualifier? Excess. One of the strongest concepts, both in terms of its generic meaning and its significance for the brand. Excess, in its most creative and limitless form, originates deep within Roger Dubuis and has always been part of its history. For the enfant terrible of haute-horlogerie, excess is defined by the brand's 3 now-clear pillars: pleasure, madness, and freedom.
Roger Dubuis is at the beginning of a new phase in its life, which promises to be incredible. The first achievement is embodied in 4 words, summing up more than a year of collaboration and work: "NO RULES, OUR GAME". These words sum up what Roger Dubuis is all about. This obsession with carving out one's own path by reinventing one's own rules.