Translating product emotion
Carving, parallel bends – the technique for alpine skiing has really developed over the decades, just as much as ski design itself! And quite rightly so, as it's the technical design which leads how you ski in practice.
Having excelled in the development of men's alpine skiing, the Salomon Alpine Skiing Business Unit (AMER Sport Group) wished to concentrate its efforts on women's skiing. Once the structure of the ski has been manufactured, tested and validated, the product emotion remained to be translated according to a receiver logic.
The first stage was to identify the target consumer. What profile of female skier was this all-round, powerful and yet light ski suited to? The second stage was to interpret the technical characteristics from the design point of view. Which materials, colours and previews would embody the idea of female strength? The third stage was to tell a pertinent story appropriate for the market. Which elements of the wording would reflect the positioning of this new equipment?
The S-Force women's range – which will see the light of day on the Salomon e-commerce website in October 2020 – has already been acclaimed, as we hear from Sara Isoux-Gay, Alpine Skis Product Manager for SALOMON.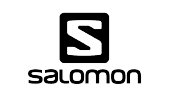 Product design and core story
Salomon's objective was to position itself in the women's downhill skiing market, which it had not yet approached. After a first analysis stage, we wanted to touch women's hearts, as it seemed essential to us to address this audience in a precise and emotional way. MUZ Agency supported us in defining the identity of the S-Force Women's range by working in a love-at-first-sight approach centred on design. Even though the product is not yet online at www.salomon.com, it has been welcomed very positively. The range surprises distributors by its differentiated, recognised positioning. So, it's a promising start! The next steps are to maintain the attractiveness of what we offer through a modern, trendy design and the association of a ski shoe.